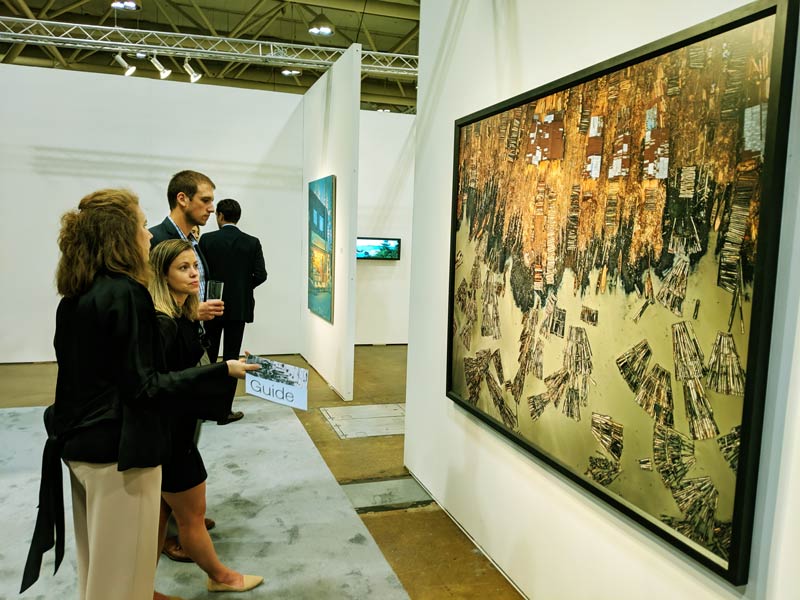 Join me for your 2020 Art Toronto personalised Collector's Experience. The Collector's Experience is a 90 minute overview of the Canadian Fine Art Market with Art TO, Canada's most important art fair, as the backdrop. My name is Courtney Clinton, and I am an Art Advisor specializing in historical art, landscape painting and art market analysis.
Together we will effectively navigate the fair seeking out important works and galleries.
To reserve your spot and for any questions please email Clinton Art Services
What we will discuss:
Sourcing important art
Buying art at auction
Price research and analysis
Collection management
Art Toronto and other art events
Unique Perspective :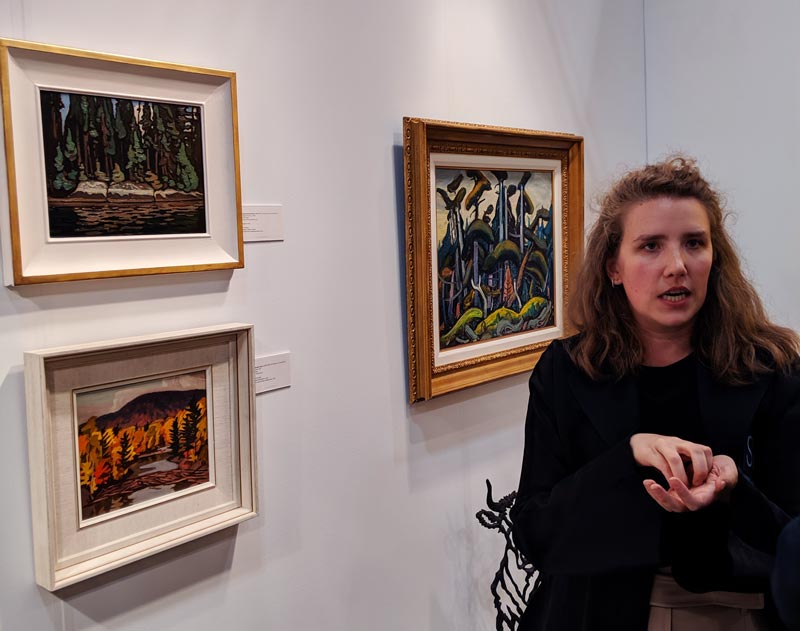 My training as a painter gives me a unique perspective as an Art Advisor. I have a real passion for fine art and I understand how to read a painting. With a degree in economics, I understand markets and business. I can explain why the Banksy's "Girl with a Ballon" is worth more shredded and why Marizio Cattelan's the "Comedian" (the infamous duck taped banana) was overvalued. When I evaluate art for a client, I use both creative and business thinking to provide a clear analysis of the art's cultural and market value.
With three years experience representing a prominent Canadian gallery at Art Toronto, I'm excited to share my unique perspective and the best the fair has to offer.
Art Market:
The art market can be intimidating and opaque. But those who can wade through the initial moat will find that art investment follows the same guiding principles that define other asset classes. Purchasing Canadian art means engaging with market data, Canadian history, and art theory. It is a rewarding and stimulating experience.
Let me be your guide at Art Toronto and help you access and understand the elements that define the Canadian art market.
Additional Information:
Dates and Location:
October 28 – November 8, 2020
This year's fair combines an online format with in person programing in galleries and museums across Canada. I will be offering in person visits to participating galleries in Toronto and Montreal as well as an online zoom version.
Montreal in Person Tours: November 3 – 6, 2020
Toronto in Person Tours: October 28 – 31, 2020
Virtual Tours: October 28 – November 8, 2020
Cost:
$350.00
Ticket is valid for you and one guest.
Contact:
To reserve your spot and for any questions please contact Clinton Art Services