This year Art Toronto, under the leadership of Mia Nielson, held a digital fair from October 28 to November 8th. The fair brought together galleries from across the country on the Art Toronto platform. The online fair gave visitors a chance to browse the offering of the different galleries and attend online art talks hosted on the site. Several galleries also hosted smaller in person events in Vancouver, Calgary, Toronto and Montreal.
Galleries reported steady sales throughout the fair supporting positive market conditions suggested in September with the results from the Cowley Abbott and Waddinton's live auctions.
Corporate and Public Acquisitions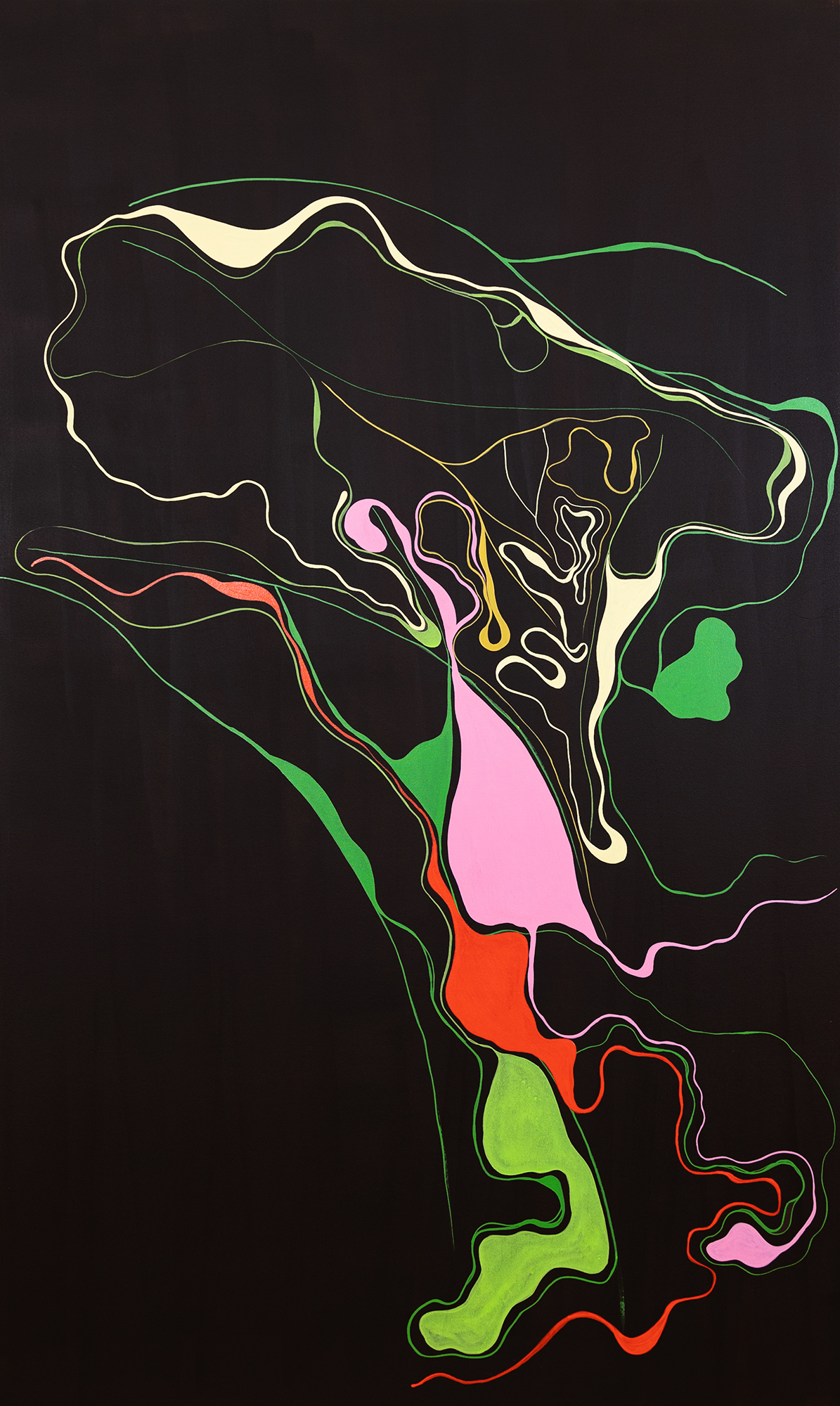 Moridja Kitenge Banza, represented by Galerie Hugues Charbonneau, was hands down the breakout star of Art Toronto! He sold four works to the TD Corporate Art Collection and another painting, Christ Pantocrator N13, to the Art Gallery of Ontario.
Banza was born in Kinshasa, Democratic Republic of the Congo and is a Canadian Congolese artist living in Montreal. Earlier in 2020 he was awarded the Sobey Art Award (along with the other 25 long listed artists). His work has been shown at both the Montreal Museum of Fine Arts and the Musée d'art contemporain de Montréal. His success at Art Toronto indicates the artist's reach is growing beyond Quebec! I would not be surprised to hear of an important Toronto show happening in the near future.
The AGO also acquired work by Northwest Coast Indigenous artist Luke Parnell of MKG127. Parnell was another artist highlighted at this year's fair. As part of the official programming, Parnell presented a video and sculpture project. In this conceptual piece the artist responded to a 1959 documentary by the famous Haida artist Bill Reid.
The AGO made several other purchases including several works by Jennifer Rose Sciarrino of Daniel Faria Gallery; Nina Josefowitz of General Hardware Contemporary.
Finally, the museum made an important acquisition of a series of five historic photographs by Mina Keene of the Stephen Bulger Gallery. These photographs from the early 1900s will boost representation of historic female artists in the museum's collection.
The Scotia Bank corporate art collection purchased Road Trip by Niall McClelland of Clint Roenisch and Zebulon Perron purchased a work by Jessica Thalmann, Pleats Coculus, of Angell Gallery.
Contemporary Art Sales
Katheryn Macnaughton of Bau-Xi Gallery continues to be a force to watch. This abstract painter continues to sell out as quickly as she can produce. Early in the fair her gallery reported the sale of three works.
United Contemporary reported the sale of two portraits by the artist Gordon Shadrach. Shadrach was outspoken about the representation of BIPOC in Canadian Art this summer and used social media to raise awareness around the issue. In 2018 he was part of a group show "We are Here" exhibited at the Montreal Museum of Fine Arts and the Royal Ontario Museum.
Janet Werner of Bradley Ertaskiran, Shannon Bool of Daniel Faria, and Ken Nicol of Olga Korper Gallery also reported strong sales.
Historic Art Sales
The resale market (or secondary market) of important historic art also performed well.
Two important post-war abstract paintings sold during the fair. CFA Gallery sold a Paul Emile Borduas, Ramage, and Miriam Shiell Fine Art sold an important Jack Bush, Festive Spread.
Galerie Simon Blais used the fair to promote an important show of work by the female abstract painter Françoise Sullivan and reported the sale of four works by the artist during the fair.
As usual the Group of Seven was well represented and Roberts Gallery reported the sale of an important AJ Casson, Madawaska Riven.
Finally western art had a strong showing with a sale of a William Kurelek, Old Crows Nest Colon, by Loch Gallery and two Joe Fofard sculptures, Heaven and Yorkton Bull, sold at Slate Fine Art Gallery.